Getting Started with Nextour LITE
Sign up for a FREE version of Nextour!

Navigate to https://sfree1.nextour.travel/signupforfree and complete the required fields: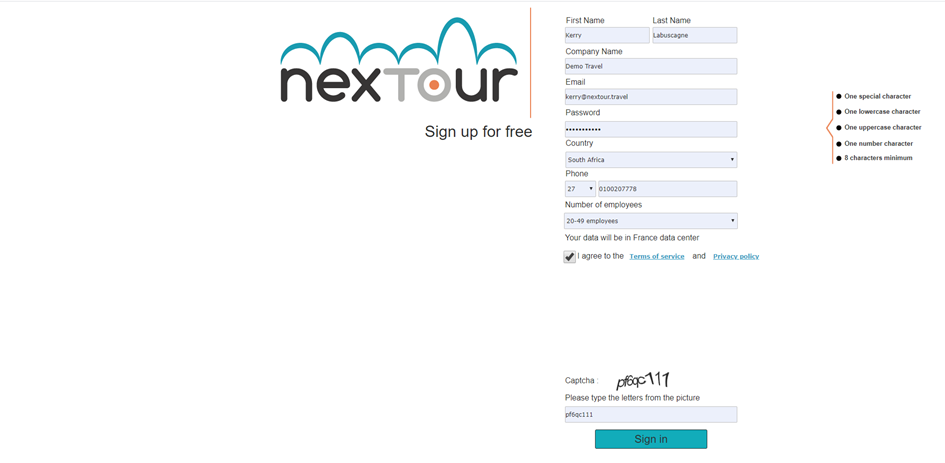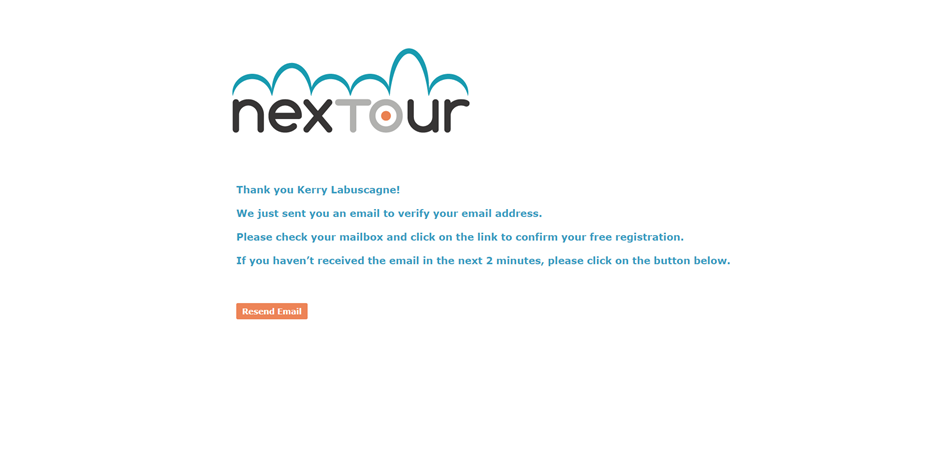 You will then receive a confirmation email in order to verify your address.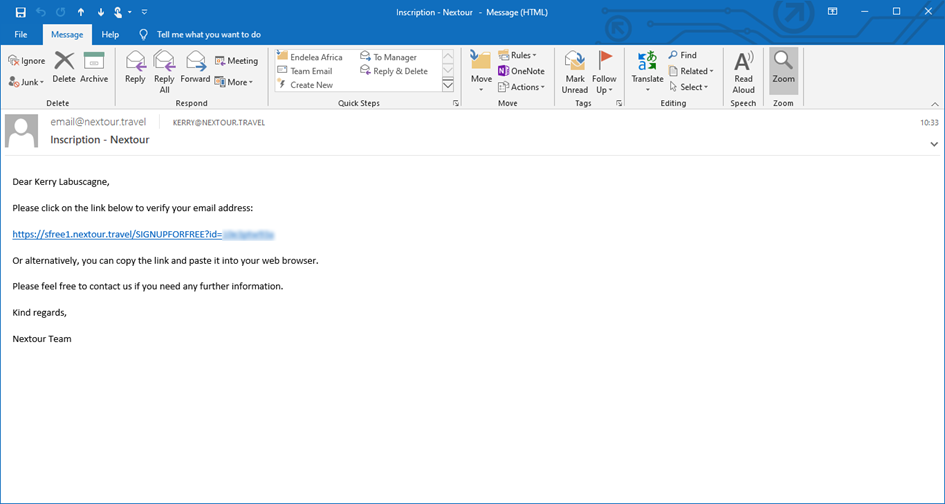 Once this has been done, you will receive a confirmation email and your profile will be activated within 24 hours:




As soon as your account is activated, you will receive a confirmation email:




Click on the URL contained with in the email, and complete the information / preferences as required.

Here you are able to select 3 currencies to use, upload your company logo, and create a footer for your quotation which reflects your company details: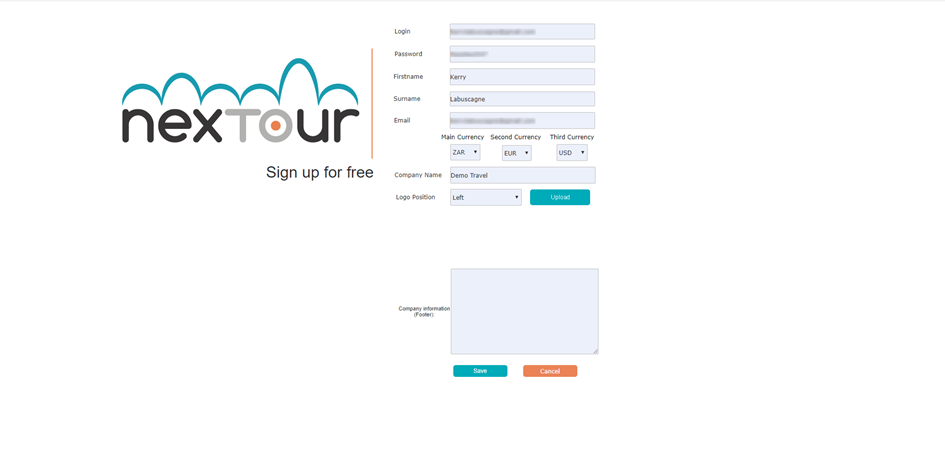 You will then be taken to the login page: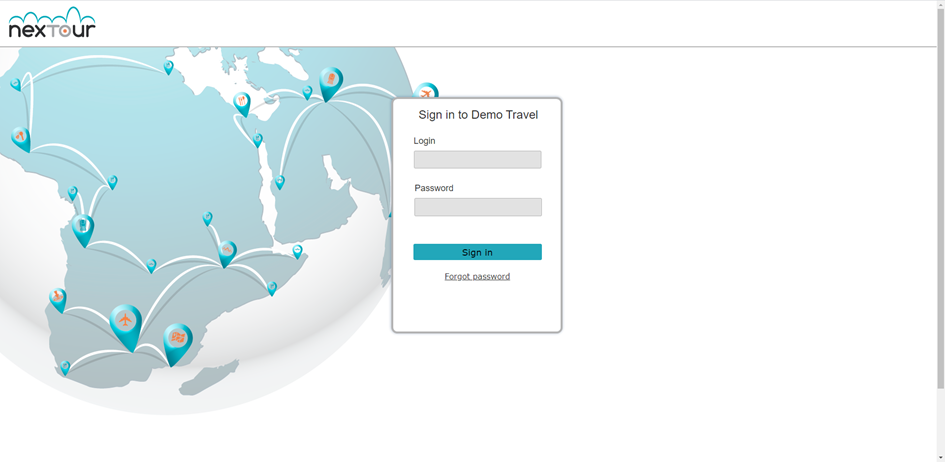 From here, please refer to the Knowledge Base on how to use the system.

https://support.nextour.travel/portal/kb/nextour
Related Articles

Logging into Nextour

You will be given a Login and Password to log into Nextour. Please write these details down and keep them in a safe place. The first time you log in, it will ask you if you want your password to be remembered automatically. It is advisable to select ...

Nextour API v 1.0.1

The purpose of this documentation is intended for a software developer who wants to integrate their system with the Nextour application programming interface (hereafter API). The first version of Nextour central API allows clients to: - ...